PREVENTATIVE AC MAINTENANCE
Keep Your Cooling System Running Right
How long has it really been since your last AC maintenance tune-up? Can't remember? Did you know that on average, AC and heating systems run about 3,300 hours per year? That means having routine maintenance on your HVAC unit will ensure it runs efficiently, is dependable and will prolong the operational lifespan of your system. In addition, a regularly scheduled air conditioning maintenance helps reduce preventable damage to the major components in your system.
Since much of an HVAC system is interconnected, components can endure secondary damage when a nearby component fails. With regular maintenance, you can ensure that all components are in good working order, and none are causing stress for others. Regular HVAC maintenance and care also reduces the chance of a costly and inconvenient breakdown, keeps utility bills lower, creates opportunities for greater home efficiency. Furthermore, and most importantly, it provides reliable comfort for you and your family. In conclusion, if you want to make sure your AC unit will function effectively day in and day out, schedule air conditioner maintenance service with Just Air Solutions today!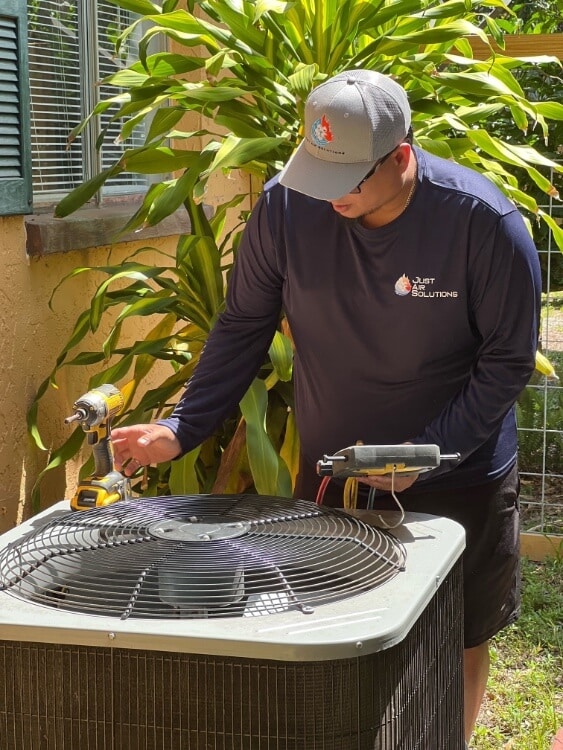 Cleaning & AC Maintenance Plan Includes
Clean indoor and outdoor AC coils with non-rinse foam solution
Measure system temperature split
Test run capacitors
Condenser motor amperes tests
Check fan blade
Blower fan motor amperes tests
Inspect blower wheel
Compressor windings check
Contactors and relay switches check
Inspection of the condenser coil
Check wiring for wear and sun-rot
Tighten electrical connections
Circuit board checkup
Pressure safeties
Service disconnect & fuses
Condensate system & purge drain lines
Dust control compartment
Tighten loose screws
Replace missing screws
Examine Ductwork for leaks at unit
Static pressure in ductwork 
Air filter inspection
Thermostat operation
CLICK HERE TO SCHEDULE YOUR FREE AC MAINTENANCE
YOUR FIRST MAINTENANCE IS ON US!
LET US SHOW YOU OUR PROCESS AND HELP YOU DETERMINE WHICH OF OUR PLANS SUITS YOUR COMFORT NEEDS!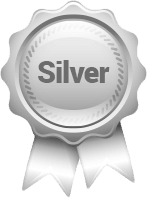 Silver AC Maintenance Plan
Basic AC plan includes, semi-annual visits, 10% off all services (Most suitable for seasonal residents or customers with below-average cooling demands).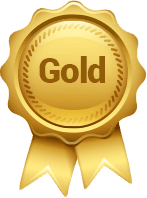 Gold Maintenance Plan
Most popular plan, quarterly visits, 15% off all services, no additional after-hour rates (Best for full-time residents or highly occupied offices).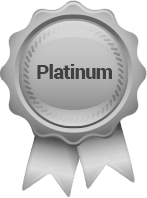 Platinum Maintenance Plan
Offers biggest savings options, quarterly service, 20% off all services, no service call fees, or additional after-hours rates (Recommended for commercial buildings and homes with three or more systems.)
Financing Options With
WISETACK FINANCING