Be it your home or office, maintaining optimal air quality is essential. While a regular air purification system can help eliminate dust and other pollutants from the air, it is not equipped to remove microbes and viruses lurking around. But with ActivePure technology, you can not only clean the air and surface of a room, but it can also eliminate any harmful bacteria.
Read on to learn more about ActivePure and how it works.
What is ActivePure?
ActivePure is a space-certified air purification technology that cleanses air and surfaces from pollutants and pathogens. Although it was initially designed for astronauts, today, it has evolved into a powerful air purifier that can be used in homes and commercial spaces. The advanced technology is capable of eradicating pathogens that cause bird flu, swine, flu, and even the infamous Covid-19.
Does it Work?
Yes. ActivePure technology works much better than any other air purifier. The system accumulates microscopic molecules of water and oxygen. These molecules enter a honeycomb matrix, where they are transformed into powerful oxidizers.
The system then releases these oxidizers back into the air, where they reduce contaminants, including fungi, mold, viruses, bacteria, etc., from the air and surfaces, resulting in improved air quality.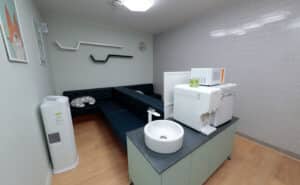 Benefits of Active PureTechnology
Now that you know what ActivePure is and how it works, let's look at its benefits.
1.     Eliminates Airborne and Surface Contaminants
The most obvious benefit of the ActivePure technology is that it helps eliminate contaminants from the air and surfaces. Unlike other air purifiers with HEPA filters, this technology is equipped to handle pathogens with the help of potent oxidizing molecules, making it a safer choice.
2.     24-Hour Protection
With ActivePure, your home or office can get 24-hour protection, giving you peace of mind that the entire space is safe for everyone and free from any contaminants.
3.     Odor Control
One of the most prominent adverse effects of the presence of mold or bacteria in the air or surface is odor. The stench can make you feel uncomfortable at work or at home. But with ActivePure, all odor-causing bacteria are effectively eliminated, making the room smell fresh all the time.
4.     Improved Health
When there aren't any contaminants in the air, you can feel more energized during the day and enjoy better sleep at night. Moreover, you will see an overall improvement in your health and wellbeing with ActivePure air purification.
Get Your Air Purification System Today
Just Air Solutions brings you the best air purification system with ActivePure technology. Call us today at (239) 221-6621, and our experts will answer your questions before installing the advanced system in your home or commercial space.