Typical Cost of Installing an Air Conditioner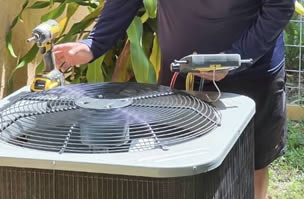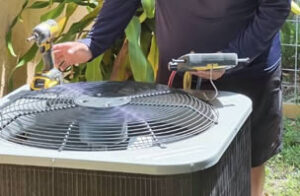 Air conditioning is an important part of keeping your home comfortable in the summer months. But what is the cost of installing an AC system? The answer depends on several factors, including the size of your home, type of system you choose, and any additional components needed. The cost to install a central air conditioner typically ranges from $3,500-$7,000 depending on the size and efficiency of the unit you choose.
Depends on The Type of AC Unit
The cost also depends on whether you're installing a split-system or a packaged-unit. A split-system consists of two distinct parts: an outdoor compressor and an indoor air handler with evaporator coil. A packaged unit combines both parts in one cabinet that sits outdoors. If installing a ductless mini-split AC system, costs can range from $2,000-$12,000 depending on how many indoor units are needed for each room or zone in your home.
Ductless Systems
Ductless systems are ideal for homes without existing ductwork or for those looking to add cooling to areas such as sunrooms or garages where adding ductwork would be difficult and expensive. In addition to the cost of purchasing and installing the AC unit itself, there may be additional components needed such as thermostats ($100+), registers ($15+ per register) and condensate pumps ($80+).
It's also important to factor in installation costs which can range from $200-$1,500 depending on complexity of job and number of units being installed. Ultimately when considering how much it will cost to install an air conditioning system it's best to work with an experienced HVAC contractor who can assess your needs and provide accurate estimates for materials and labor costs specific to your project.